Festival of Knowledge – Supporting your journey to Net-Zero
22 March 2022 @ 1:30 pm

-

5:00 pm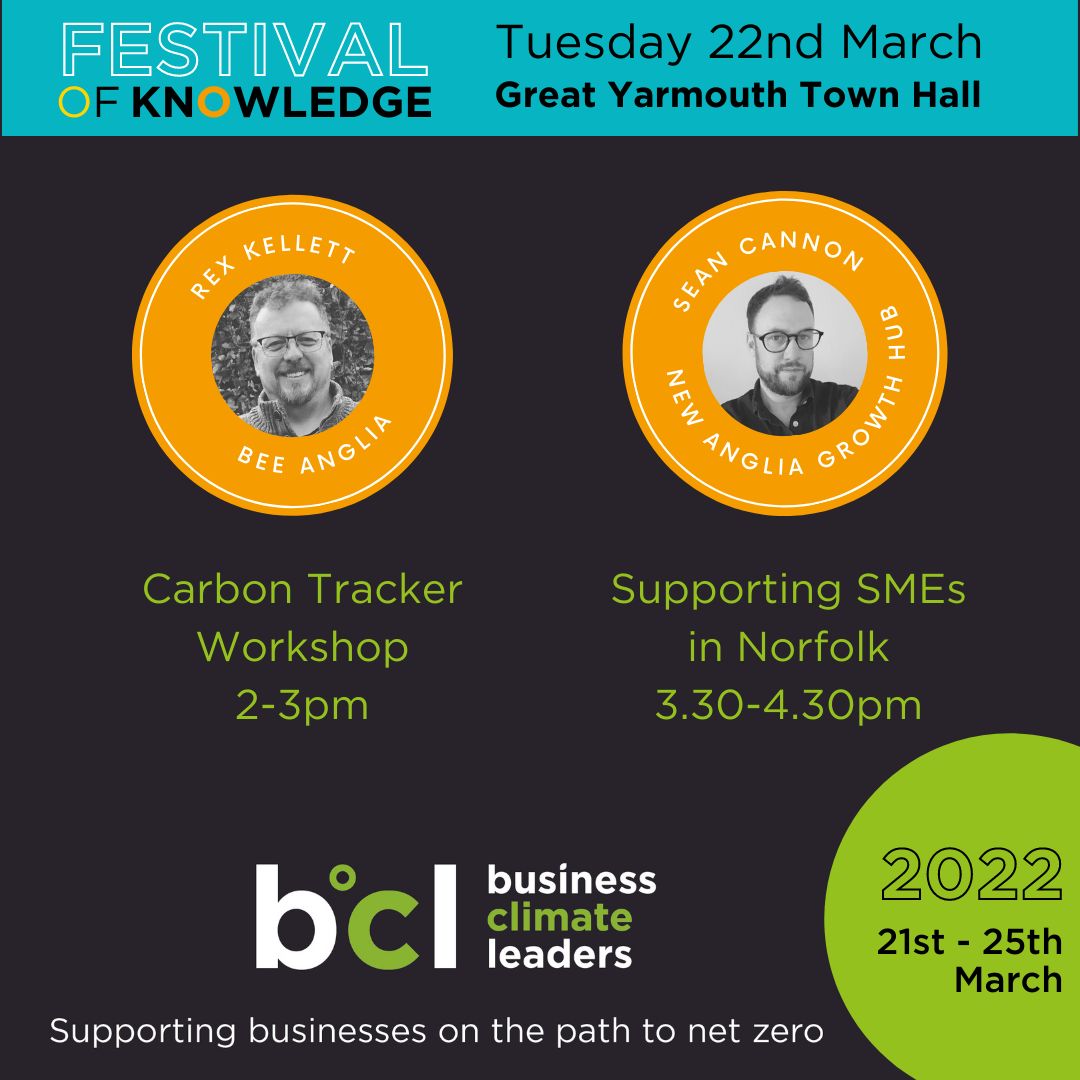 Come and learn how to reduce your carbon footprint and gain knowledge from New Anglia Growth Hub
About this event
This event ties in within our Business Climate Leader programme.
Introduction from Barclays our main sponsors of the day.
First workshop: comes from Rex Kellett Senior Environmental Consultant to discuss Carbon Trackers and what you can do to reduce your Carbon Footprint.
Second session: Sean Cannon and Joshua Abbott will discuss how the New Anglia Growth Hub (NAGH) can support businesses in Norfolk & Suffolk and the various ways it does so. Being a business owner or leader can be a lonely and daunting experience and the NAGH exists to offer support, knowledge, networking opportunities, training, and more to help you feel connected and supported. The NAGH is fully funded by the government so all provision is free and impartial. But what can the NAGH do for your business in our ever-shifting business landscape?
Refreshments will be provided from The Feed.
Agenda
1.30pm Arrival with tea & coffee
1.45pm Norfolk Chambers welcome
1.50pm Barclay's growth update.
2.00pm First workshop start Bee Anglia Carbon Tracker
3.00* – Refreshment* break & networking
3.30 – Second workshop: East Anglia Growth Hub
4.30 – Q&A & Networking
Event Close: at 5pm
*Selection of savoury bites and cakes will be served.