Our 2021/22 programme is now closed for applications
What is the New Anglia Peer Network programme?
Peer Networks is a national peer-to-peer networking programme for SME leaders that want to grow and develop their organisation for future success.
The New Anglia Peer Network programme is delivered through our Growth Hub and will support up to 210 eligible businesses free of charge.
We create diverse groups to collaboratively work through common business issues. You'll be able to discuss your own challenges, gain and reflect on valuable feedback and implement practical solutions to overcome them.
Up to 18 hours of free networking support is provided through the programme as well as up to 3.5 hours of one-to-one support matched to specific needs to your business to help build on your learning experience.
From finance and HR to sales, marketing and more, our expert business consultants give you the flexibility to create a trusted support network that works for you. We can help you to build and strengthen your business, improve its overall performance and give you the ability to trade in the 'new normal'.
Who is it for?
Our Peer Network programme is designed for business leaders who want to grow and develop their organisation for future success.
The programme is available to any SME business that has:
• Operated for at least a year
• At least five employees*
• An aspiration to improve
• A turnover of at least £100,000*
What are the benefits?
By completing the programme you will:
• Overcome business challenges and recognise and act on new opportunities
• Build a trusted network of connections to support you now and in the future
• Improve your long-term personal and business performance
How do I get started?
Build a strong, trusted network of connections to help your business grow and develop further with the New Anglia Peer Network programme. Fill out our enquiry form below and a member of our team will be in touch to get you started.
Meet the Peer Networks Team
Hayley Dawson
hayley.dawson@newangliagrowthhub.co.uk
Hayley has a strong background in administration and business support services, having held an administrative supervisor role at a specialist automotive relocation company, dealing with the administration of taking cars to large automotive events and auctions all over Europe.
Her positive and personable attitude supports her attention to detail and organisation, as well as building relationships with key customers and contacts. Her work in the events industry has provided her with experience in multi-tasking and hitting multiple deadlines.
Hayley joined the Growth Hub in October 2020 and is looking forward to applying these skills to her new role as Peer Network Programme Coordinator.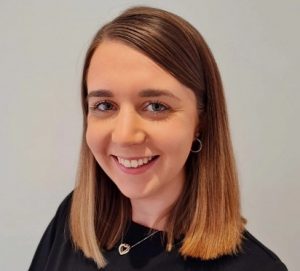 Hannah Osborne
hannah.osborne@newangliagrowthhub.co.uk
Hannah was until recently hosting large scale events at one of Suffolk's most prestigious hotels. She brings with her networking, sales, planning and customer service skills from the responsibility of coordinating corporate events and weddings, and former hotel management experience.
Hannah joined the Growth Hub in May 2021 and is part of the team coordinating the Peer Networks Programme.