MEET THE TEAM
The Growth Hub team are all successful professionals, covering the whole of Norfolk and Suffolk.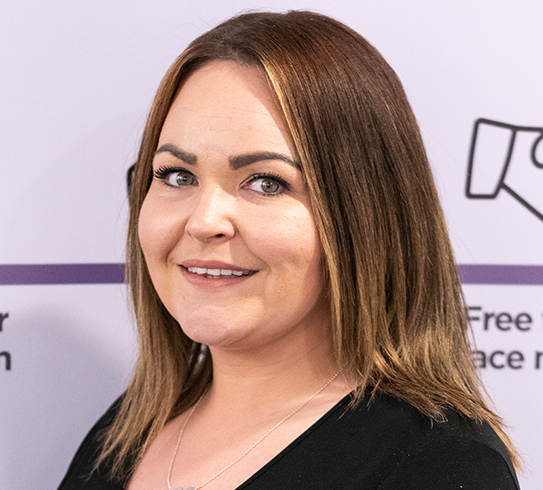 We spoke with one of our Business Advisers, Fiona Little, to find out more about her role, her advice to growing businesses and which town she thinks does the best fish and chips!
read more
We spoke to our Business Support Officer, Jamie Bird, to find out more about his role, likes and challenges here at New Anglia Growth Hub and a snapshot of what he gets up to outside of work.
read more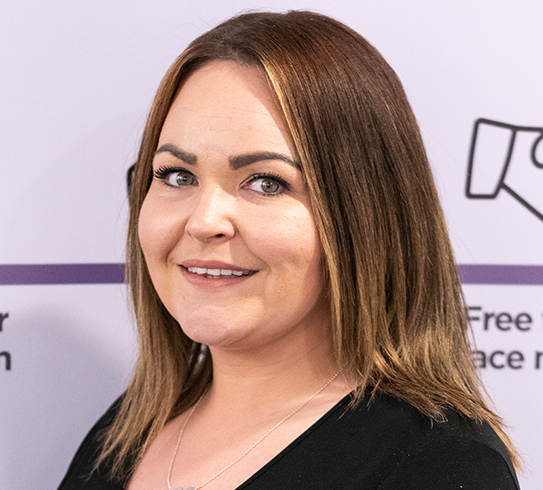 We spoke with one of our Business Advisers, Fiona Little, to find out more about her role, her advice to growing businesses and which town she thinks does the best fish and chips!
read more
We spoke to our Business Support Officer, Jamie Bird, to find out more about his role, likes and challenges here at New Anglia Growth Hub and a snapshot of what he gets up to outside of work.
read more
OUR SCALE UP NEW ANGLIA TEAM
Introducing Lindsay
After studying Hospitality Business Management at Leeds Metropolitan University and an early career in Professional Services, Lindsay gained extensive experience as a recruitment consultant. Her experience took her from London to Sydney via Melbourne – before settling back in her native Suffolk.
Her recruitment experience encompassed many disciplines and career levels and exposed her to a wide variety of skills requirements. Since returning to Suffolk in 2016, Lindsay has worked as Corporate Fundraising Officer for Age UK Suffolk, where she worked with a number of businesses to develop supportive and mutually beneficial partnerships.
Lindsay is passionate about enabling and supporting local businesses to develop the skills that they need to thrive in a changing market. If you would like advice or support on how to ensure your business has the skills that you need now or in the future, please do get in touch.
OUR SCALE UP NEW ANGLIA TEAM
Introducing Stephen
I joined the Scale Up New Anglia team in September 2020 having previously worked in the financial services industry with a global bank. What attracted me to the role was that it gave me the ability to use my skills and experiences from throughout my career in a number of industries.
During my 14 years with Santander, I held a number of positions including Branch Manager, Financial Planner, and most recently 6 years as a Business Relationship Manager, supporting SMEs within Norfolk and Suffolk.
Qualified to FPC level in Financial Planning, I also hold an HNC in Leisure and Tourism Management, and I have also worked in a number of positions within the hospitality sector.
I spend a large part of my spare time volunteering as an Assistant Scout Leader for a local Scout Group. The key aspect of my role within the group is organising and facilitating educational programmes for young people. I also take the lead in fundraising for the group, seeking out grants and sponsorship to support our activities.
OUR PEER NETWORK PROGRAMME COORDINATORS
Introducing Sky
After graduating in Psychology, Sky went on to work within the events industry, starting in hospitality and learning the ropes of running functions, weddings and parties.
Following this, Sky moved on to work as an International Event Coordinator, using the skills she had acquired in her previous role to organise large corporate meetings across the globe.
Sky joined the Growth Hub in October 2020 as a Peer Network Programme Coordinator. With a genuine passion for bringing projects to life, learning new skills and meeting new people, she looks forward to developing her expertise further within the role and help our business community thrive during these challenging times.
Introducing Hayley
Hayley has a strong background in administration and business support services, having held an administrative supervisor role at a specialist automotive relocation company, dealing with the administration of taking cars to large automotive events and auctions all over Europe.
Her positive and personable attitude supports her attention to detail and organisation, as well as building relationships with key customers and contacts. Her work in the events industry has provided her with experience in multi-tasking and hitting multiple deadlines.
Hayley joined the Growth Hub in October 2020 and is looking forward to applying these skills to her new role as Peer Network Programme Coordinator.
Introducing Grace
Grace has recently relocated from London, where she spent four years working as an Events Manager in the Hospitality Industry. She has gained valuable experience in networking, sales, event planning and marketing and is excited to bring these skills to her new role, supporting local businesses across Norfolk and Suffolk.
She joined the Growth Hub in October 2020 and will be part of the team coordinating the new Peer to Peer Network Programme.
OUR BUSINESS GROWTH SUPPORT ADVISERS
Introducing Mags
Mags joined the TSB Bank straight from school and then spent 20 plus years in the insurance and financial services sector. Most of that time she worked for Cunningham Lindsey, the leading loss adjusting, claims management and risk solutions company ending up managing the marketing team. Mags gained her Lloyds insurance qualifications and Chartered Institute of Marketing Professional Qualifications whilst working in the financial services sector.
In 2011, Mags became self-employed and worked on a number of projects including managing courses for overseas teachers of English to attend educational courses in the UK.
Mags joined the Growth Hub at its inception in 2014 and has moved from the administration and financial support role to one of the Business Support Adviser roles mainly based in the office location.
Mags brings a vast experience of best practice, standards and compliance, which port across to other roles to drive up quality and impact and she has achieved her SFEDI Level 6 Award in Understanding Business and Enterprise Support whilst working with the Growth Hub.
Introducing Jo
Jo spent many years working for her family's outside catering business 'Diana Barnard catering'.
During her mid-twenties, she took a break in hospitality and joined the Government department Oversea Development Administration as a logistics consultant; who seconded her to UNHCR in former Yugoslavia and then UNICEF in Rwanda during the Genocide.
Upon Jo's return to the UK, she had a short spell in logistics before returning to the family business in 2001. The business was rebranded to Barnard Catering Ltd and Jo continued to work for the company during busy spells whilst also working for local marketing guru's Helen Oldfield and Gina Long.
From here, Jo moved to Woodhall Manor as events manager and then joined the management team at The Orwell Hotel in Felixstowe. Having spent two years as the Growth Hub's events coordinator, Jo felt it was time for a new challenge and in September 2020 started her new role as Business Growth Support Adviser, working alongside Mags.
OUR ADMINISTRATION & FINANCE TEAM
Introducing Ariane
Ariane has a varied background, predominantly within quality assurance management; but starting out as a pharmacy technician for the NHS, progressing to customer services in the printing and electronics industries, and a stint as quality control tester for snack flavours.
She also spent 12 years as an operations manager in a food ingredients manufacturer contributing to expanding the company from a start-up operation into a respected position in the industry.
Throughout her career, Ariane has focussed on maintaining and improving quality by implementing and managing quality systems, ensuring compliance with regulatory requirements and providing customer services and administration support.
Bringing her flexible skills and experience to this new role of CRM, Evidence and Customer Service Coordinator, she looks forward to achieving her goal of providing the best possible service to the business advisers and clients.
Introducing Jamie
In 2015 Jamie graduated from university with a degree in Graphic Design. To gain some work experience, he secured a job as an Online Shopper at Sainsbury's.  He progressed to become a self-employed Graphic Designer and worked part time for a design agency based in Ipswich for two years.  Jamie joined the New Anglia Growth Hub in 2018 and is aiming to work towards his SFEDI qualification in the near future.
OUR MARKETING & EVENTS TEAM
Introducing Jess
Jess has been a marketing professional for over 6 years, gaining a strong skill set within the business, retail, local government and charity sectors.
With a flair for writing and a passion for all things digital, she enjoys all aspects of marketing, from the strategic to the creative, as well as being skilled in website and graphic design.
Jess joined the Growth Hub in February 2019 and manages the marketing, PR and websites, as well as supporting the events team.
Introducing Hannah
After completing an internship at Reed recruitment, Hannah joined the Motor Trade working in administration and sales support, soon becoming Sales Coordinator for the Mercedes-Benz truck dealerships in East Anglia.
In 2019 she decided to look for a new challenge and saw an opportunity to become the Events Manager at Suffolk Food Hall, handling both private and corporate functions. During this time Hannah completed an Events Management course with distinction, learning key skills such as events management, project management, LinkedIn for business and social media strategy for business.
Hannah joined the New Anglia Growth Hub as Events Coordinator in October 2020 and is looking forward to supporting SMEs across Norfolk and Suffolk.
HOW OUR TEAM CAN HELP YOUR ENTERPRISE TO THRIVE
THE SERVICES WE PROVIDE
Business advice, access to finance, events, links, training, networking & learning to help enterprises grow. Free at point of contact
WHAT WE DO   >
HOW WE'VE HELPED
Here are some stories from the scores of businesses we've helped across the region
YOUR STORIES   >
THE BUSINESS GROWTH WE INSPIRE
Our exciting Scale Up network can help you take your business to higher heights
MORE ABOUT SCALE UP   >
Stay in the loop with our newsletter
Sign up to receive updates from the Growth Hub on funding opportunities, business news, upcoming events and more
SIGN UP AND STAY IN THE LOOP