COVID-19 BUSINESS TOOLKIT
The Growth Hub team continue to offer free advice and guidance to businesses in Norfolk and Suffolk. Information around Covid-19 is changing rapidly, it is important businesses stay up to date with the latest guidance and support offered which is why we've created this useful toolkit.
Information to help support your business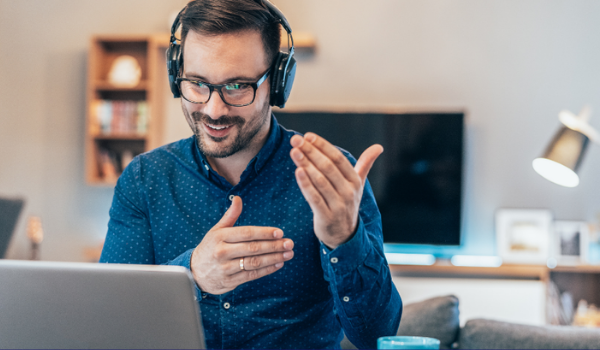 Speak with a business adviser
Our team of Business Advisers continue to offer fully-funded and impartial business support. Get in touch today for support and advice in regards to Coronavirus.
Government videos
Watch videos and register for free webinars to learn more about the support available to help you deal with the economic impacts of coronavirus.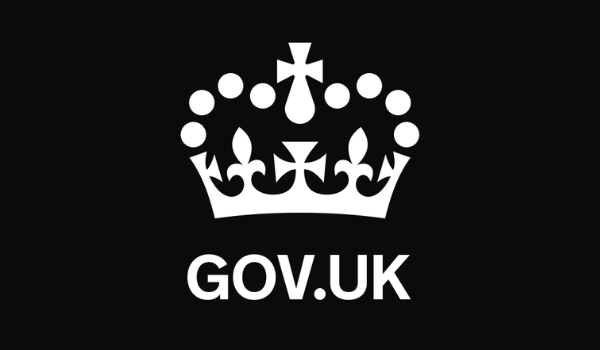 Latest government guidance
Find out what Government support is available to businesses, including for employers and the self-employed, and get the latest advice and guidance.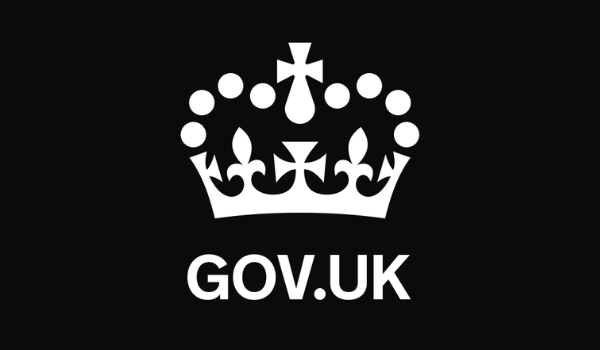 Latest government guidance
Find out what Government support is available to businesses, including for employers and the self-employed, and get the latest advice and guidance.
Government financial support
Support is available to employers and the self-employed. You may be eligible for loans, tax relief and cash grants, whether your business is open or closed.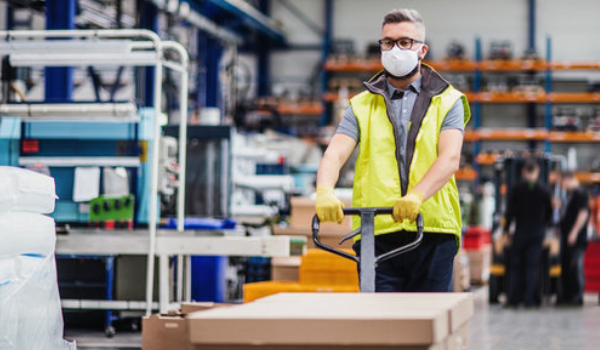 Employment opportunities
New Anglia LEP is working with partners, including the Department for Work and Pensions, to help businesses find the staff they need to continue to operate.
Online events and webinars
Our online workshops and webinars, led by local experts, equip ambitious businesses like yours to develop successfully. Sharpen your skills, enhance your network and give your business the tools to grow at a New Anglia Growth Hub event.
Funding opportunities and grants
Opportunities listed here will be reviewed and updated on at least a weekly basis. Be aware that not all the funding sources listed may be up to date.
Grants to businesses in specific areas of Norfolk or Suffolk
Norwich City Council Additional Restrictions Grant
Spring Back Breckland shop front improvement scheme grants for businesses.
East Suffolk Council Restart Grant 
Customer Experience Initiative – Great Yarmouth Borough Council and Morgan Sindall
Grants for local businesses, charities and community groups in Great Yarmouth enabled by Morgan Sindall.  Deadline 3 September 2021
Grants to businesses and specific sectors
DRIVE
DRIVE offers 12 hours of business mentoring to rural businesses in Norfolk and Suffolk, leading to a grant opportunity of £5,000 to £30,000 towards up to 40% of project costs.
I-Construct
Grants from £1,000 to £20,000 to part-fund the development of a new product or service in the construction and built environment sector.   Alongside specialist sector support.   Not primarily marketed in Norfolk and Suffolk but any companies can apply. 
Go Digital
Support, advice and small grants for SMEs in Norfolk keen to improve their digital skills and services
Sustainable Farming Incentive – pilot funding stream for greener land management actions.  Agreements start from October 2021 for successful schemes.
Future Farming Resilience Fund will open in August to support farmers through the agricultural transition.  Details of support providers are here and eligible businesses are urged to contact them as soon as possible.
Farming In Protected Landscapes programme – provides funding for nature recovery and countryside access projects in AONB and National Parks, including the Broads.  Runs July 2021 to March 2024.
The Prince's Trust and NatWest Enterprise Relief Fund
Grants and support for 18-30 year olds who are self-employed or running their own businesses.
TALE: support for the logistics sector
Webinars and tailored business support for the logistics sector, including advice on adapting business models for Covid-19.  Grants programme now closed.
Funding to enable Clean Growth
BEE Anglia
Grants up to £20,000 (up to 40% of total cost) for projects which reduce the carbon footprint of a business; could help businesses trying to reduce their regular costs in the light of Covid-19.  Contact the programme for advice and support. 
Low Carbon Innovation Fund
This co-investment initiative worth over £100 is aimed at SMEs in the East of England developing or deploying environmentally beneficial technologies.   Businesses interested in becoming investment ready should also look at the investor-led advice programme Invest East.
SHAKE
This fund offers start-up grants of up to £140K and innovation support to entrepreneurs and start-ups combating climate change in agriculture and food production.  Currently closed, but worth reviewing for new application windows.
Workplace Charging Scheme
Government grants of up to £350 per socket to a maximum of 40 sockets per company available to encourage take up of EV charging in SMEs.
Funding for innovation and innovative companies
Driving the electric revolution
Innovate UK grants for innovative skills and training projects in the power electronic, machines and drives industry.  Competition opens 9 August and closes 15 September.
SBRI Healthy Ageing Social Ventures industrial research opportunity and feasibility studies opportunity
Grants for innovative projects which deliver social impact towards healthy ageing.  Closes 15 September 2021.  Funding Fit workshop exploring the opportunity 5 August.
KEEP+ innovation grant funding
50% towards the cost of knowledge exchange between an SME and a university or other research institution.  Can also enable the purchase of consultancy services for innovation activity from the academic or private sector. 
Innovate UK SMART Grants
Current call closes 25 August 2021.   Wide ranging innovation funding opportunity, with different grant options from £25,000 to £2m depending on the length of project.  Highly competitive funding.
Women in Innovation Awards 2021-22
Grants up to £50,000 and a package of mentoring, coaching and business support for women with exciting and inspiring business ideas and plans.  Competition closes 13 October.
SBRI Digital Regulatory Navigation Platform (Health Products)
Grants from £250,000 to £1m for projects which develop a digital platform for users to understand and explore regulatory pathways for healthcare products.  Deadline 20 September.
Audience of the Future – Design Foundations 2
Grants from £25,000-£50,000 for innovative human-centred design projects which use customer research to develop new design ideas.  Competition closes 29 September.
ISCF Transforming Foundation Industry small scale R&D competitions
Grants from £25-75,000 under Strand 1 and from £75-250,000 under Strand 2, for projects which address the sustainability of the Foundation industries sector.  Deadline 29 September.   
Future RAN: Diversifying the 5G Supply chain
Future RAN (Radio Access Network) is an open competition, run by DCMS, that will allocate up to £30 million of R&D funding to explore and develop new use-cases and sustainable business models for 5G applications and services. Would be relevant to organisations involved in the development, trialling and usage of applications, products and services. Deadline:  27th August 2021
Analysis for Innovators
Opportunity for businesses with an innovation challenge around measurement or analysis to secure up to £50,000 to work with a top science laboratory on developing solutions.   Registration for expressions of interest closes 18 August.
Space to Innovate Campaign – Alpha Drop
The Defence Science and Technology Laboratory (Dstl) Space Programme is seeking proposals that can aid UK Defence and Security to develop future space technologies. The objective is to fund research into space technologies that may not otherwise be developed within the civil space industry. Challenges will run as a series of 'drops' running throughout 2021 and 2022.
Defence and Security Accelerator (DASA)
DASA runs a rolling open call for innovative projects in a range of themed areas.  Worth investigating for businesses which may have innovations relevant to the Defence sector.
Smart Sustainable Packaging R&D competition
Grants from £200,000 to £4m for major innovation projects under this theme.  Competition closes 8 September 2021.
Clean Growth Fund
A £40m Clean Growth Fund has been launched, with funding from Government and from one of the UK's largest charity investors, CCLA.  Clean Growth Investment Management (CGIM) are managing the Fund, which makes investments into start-up companies developing clean energy solutions.
A new business accelerator and venture fund backing healthier food and drink brands which help tackle childhood obesity.
Innovation Grant Mentoring for businesses in Norfolk
Free support programme to help businesses in Norfolk apply for innovation funding.
Funding platforms
Pay it Forward from Crowdfunder
Free to use crowdfunding service, helping businesses to source financial support.
Spacehive
Funding platform for ideas that bring local places to life.  Can match funds raised through their partner funders.
Funding opportunities for charities, communities and social enterprises
Community Ownership Fund is a new scheme from the Government enabling communities to purchase and run assets and amenities for the benefit of local people.  Several rounds of funding to 2024-5.  
Community Action Norfolk provide guidance and support to charities and community organisations.   They produce a monthly funding newsletter and can help find funding.  For more information or to sign up please email office@communityactionnorfolk.org.uk
Community Action Suffolk have a regularly updated resource for funding for charities and social enterprises affected by Covid 19.
Good Finance Resource Hub for Charities and Social Enterprises
Useful listings of funding sources and funding advice for charities and social enterprises.   Be aware that not all the funding sources listed may be up to date.
Advice, support and booster funding for community projects looking at community investment options.
Local funding for community projects
East Suffolk Council Covid 19 Community Funds
Grants normally up to £2,500 for community projects supporting vulnerable people during the Covid 19 pandemic.
West Suffolk Council Community Chest Grant 2022-23
Small grants for community projects in West Suffolk.  Deadline 29 October.
Norwich Good Economy Commission grants
£3,000 grants for community projects which further the goals of the Norwich Good Economy Commission.  Expressions of interest by 20 September.
Other useful links and support
NHS – Latest health advice
Keep up to date with the latest advice and information on Coronavirus from the NHS.
Find your local authority
Any enquiries on eligibility for, or provision of, the available reliefs and grants should be directed to the relevant local authority.
Universal Credit
Universal Credit is a payment to help with your living costs. Find out if you're eligible and how to get support.
Barclays Back to Business Programme
Build for tomorrow with the help of Barclays free online toolkit including a resilience plan, downloadable workbooks and feedback from specialists.
TechEast
Helping your tech business stay informed during the Coronavirus pandemic.
Suffolk County Council
Suffolk County Council coronavirus information, including FAQs, schools guidance, business advice and service changes.
Norfolk County Council
This page is being regularly updated with key information you need to know for the people of Norfolk.
Suffolk Chamber of Commerce
Support and advice for members of Suffolk Chamber.
Norfolk Chamber of Commerce
Support and advice for members of Norfolk Chamber.
Suffolk Mind
Mental health and wellbeing support from Suffolk Mind.
SIGN UP FOR OUR NEWSLETTER
Register for our newsletter, full of specialist business advice
SIGN UP FOR OUR NEWSLETTER